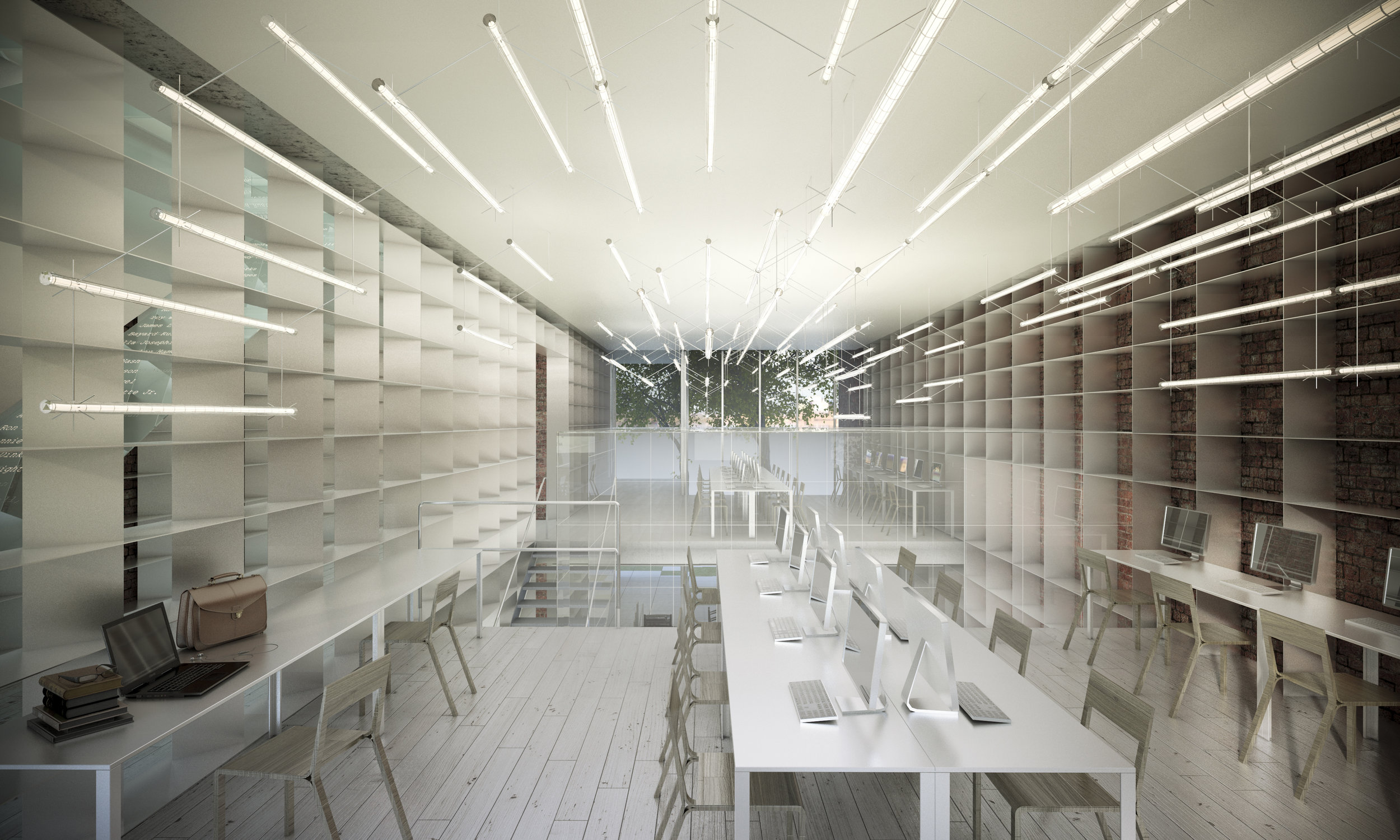 Harlem Law Library
Prior to launching Fundamental, Glenn Fulk AIA partnered with an old friend from graduate school, Daniel Holguin, in the firm *Multiplicities. While collaborating, they worked pro bono for the Charitable Friends of the Community Law Library of Harlem to give vision to their dream of establishing a law library in the Manhattan neighborhood of Harlem.
The concept of an ex-convict who had suffered indignities and injustices in prison and championed by the judge who sentenced him, the library was founded to redress what they saw as deficits in both the justice system and the community. This neighborhood institution would serve to empower its neighbors by offering not only a traditional law library but also a community gathering place where people would come together for lectures, seminars, or just a conversation over a cup of coffee. In this project, we were able to expand upon the typical services of architects by imagining with the client what the institution wanted to be.
Built on the stoop culture that has always been pervasive in Harlem from its heyday during the "Renaissance", through tougher years, and now during its building resurgence. Located in two adjacent brownstones in the heart of the community, the design capitalizes on the site across Adam Clayton Powell Plaza from the Studio Museum of Harlem by opening up to the plaza and street with a welcoming cafe at the garden level and an open ceremonial stair inscribed with the names of legal luminaries in the history of the African American community rising from the sidewalk to the roof garden.
The cafe leads to a lecture hall/event space at the back and cellar level that opens to the rear garden. The ceremonial stair connects visitors to the library to the upper two levels housing reading and consultation spaces, a broadcast studio, and the roof garden above.
The nonprofit is currently trying to raise funds to realize the project.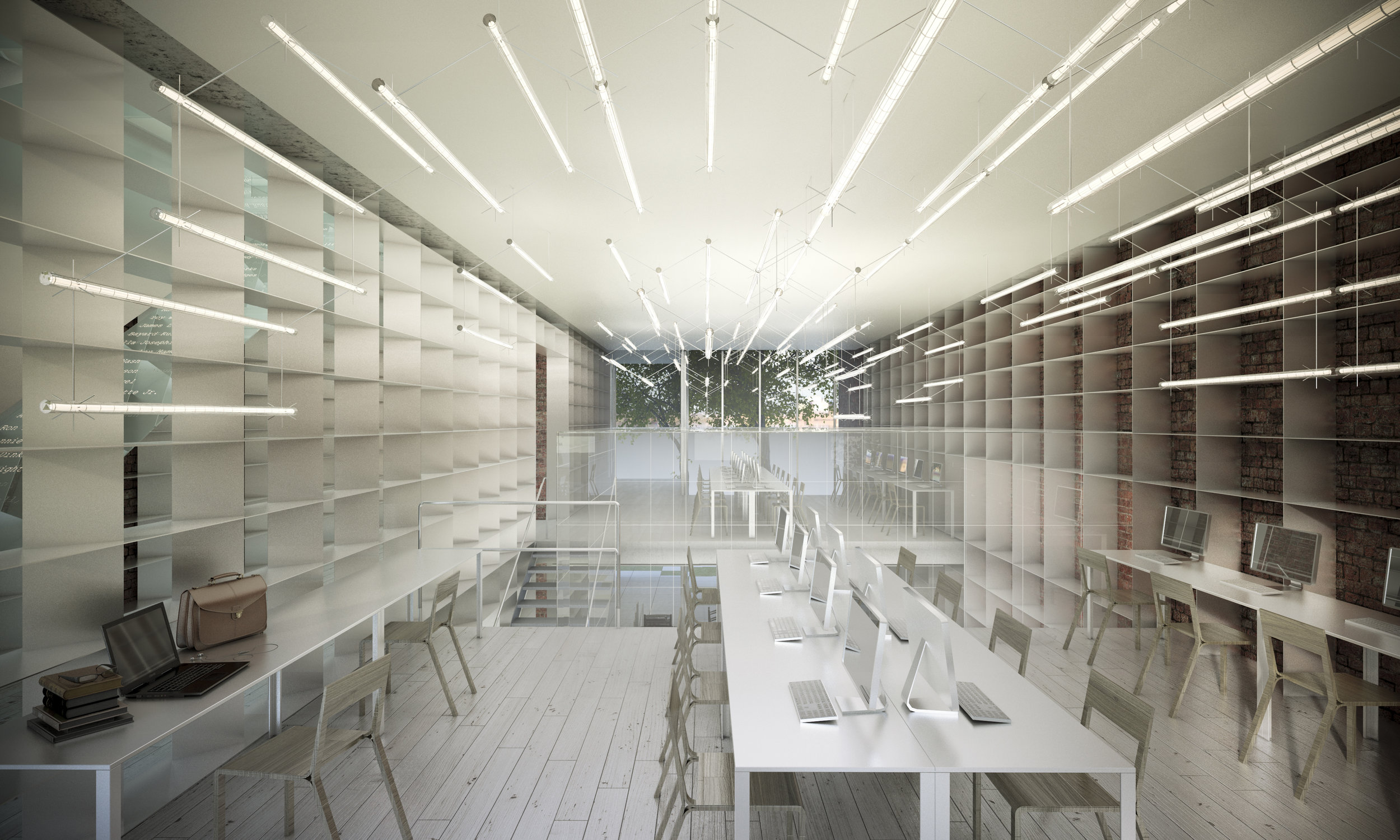 *Multiplicities was a winner of a 2014 Award of Merit from the New York chapter of the AIA and a 2014 American Library Association/International Interior Design Association Award for a project "on the boards" for the Harlem Law Library project.
rendering credits: Superchroma