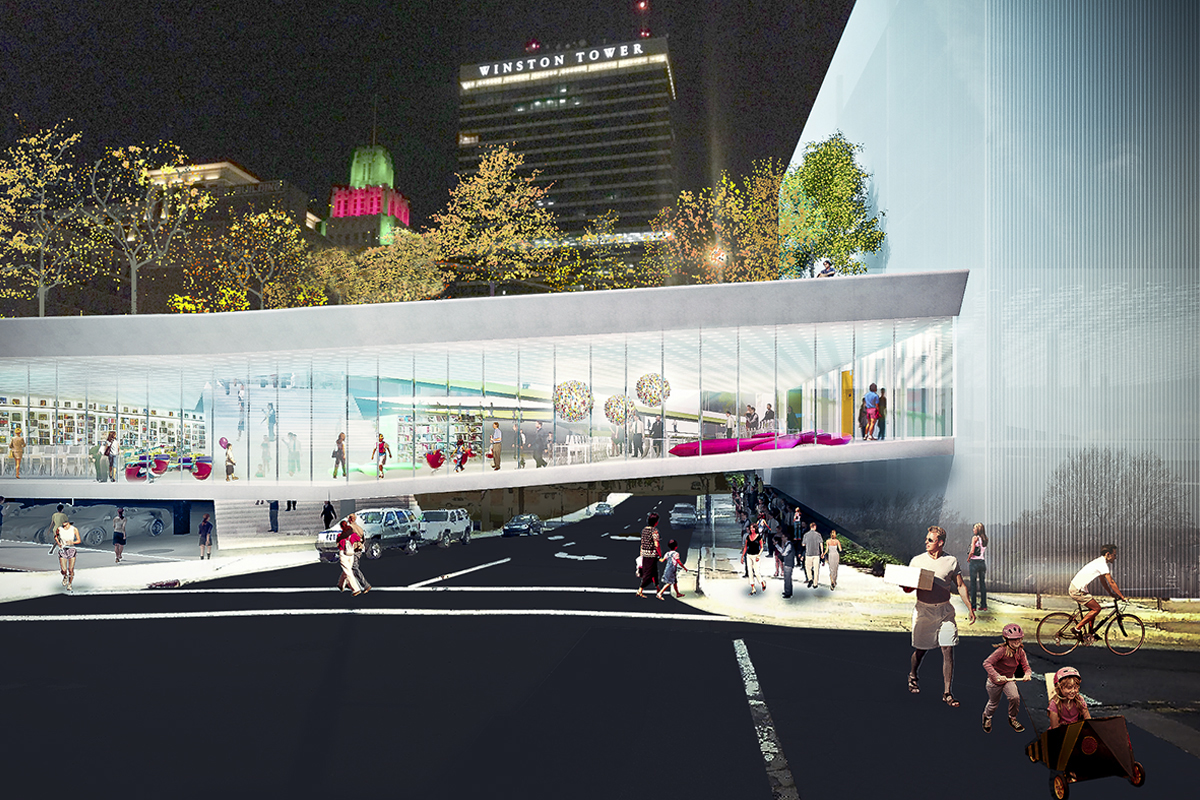 Forsyth County Central Library
In 2010, the voters of Forsyth County overwhelmingly passed a bond referendum to fund the building of a new flagship library for downtown Winston-Salem. Glenn Fulk offered up a proposal to merge the library and a center city park project siting them at the very heart of downtown on taxpayer-owned properties. The concept envisioned the library + park project as a new community commons for the 21st century.
While this community commons would be both a new public town square and a new library, it would blur the distinction of the two programs such that the library would be the park and the park would be the library. The concept for the library and park was to take a vacant county-owned office building and combine that property with a city-owned plot of land slated to be developed into a park called Merschel Plaza. The site was attractive because all of the taxpayer bond money could go to the library rather than to site acquisition costs but, more importantly, because the site was equidistant from the traditionally African American communities to the east and the traditionally white neighborhoods to the west and one block from the city's transit hub. In other words, it would be accessible to all.